VAN DAMME RCA-XLR Analogue Interconnects Cable Stereo Pair.

2x Neutrik RCA Male NYS373 Gold-Plated Contact and 2x Neutrik XLR Male NC3MXX 
The cables have directional markings, so they should be connected with arrows running in the direction from the source (Pre-Amp) to the receiver (Amplifier).
Please know that these cables do not work in every audio equipments and problems may occur (Hum), so below we inform you why and how to solve this problem.
Please Note: 
Unbalanced connection carries risk of hum caused by multiple signal earths.Hum problems resulting from unbalanced connection may be reduced by making one of the following modifications to the signal cable.
Disconnect the signal cable screen at the XLR end.This option will make the source the reference signal earth.
Description:
An RCA to XLR cable Converts a balanced audio signal into an unbalanced signal. This is good for sending audio signals from an RCA source to an XLR input or vice versa. Regardless of direction The result will be an unbalanced signal.

Van Damme cables are used in many professional systems and critical near field monitoring in recording and mastering studios worldwide.Van Damme is the industry standard in sound production, television, film and radio studios as well as live broadcasts and music performances.

Van Damme Silver plated ultra-pure oxygen-free copper Audio Interconnects is a high end, directional cable specifically designed for Hi-Fi connections and professional applications where the best sound quality is essential.
The Van Damme cable is fully terminated with Male Neutrik RCA and Neutrik XLR Connectors and connects audio components fitted RCA and XLR sockets.
Van Damme interconnect cables are designed to maintain signal integrity and reject noise for optimum sonic performance.
Neutrik XLR precision engineered plugs with SILVER plated contacts and integrated grip are professionally fitted.
Close lapped copper screen for the best compromise between effective shielding
and flexibility
Combination of silver plated and plain ultra-pure oxygen free copper conductors for unsurpassed sound quality.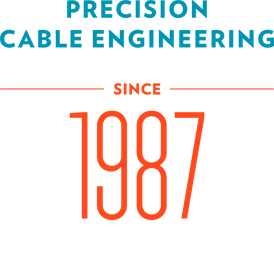 The Van Damme range has been designed, engineered and refined for over three decades as a result of technological advances and customer driven requirements.
This comprehensive and intelligent yet practical range of specialist audio and video cables has achieved premier status simply by being the finest cable range of its type on the open market.
Listening closely to customers and keeping our finger 'on the pulse' has afforded us the enviable position of offering our clients what they truly need without compromise.
The highly evolved products in this site are a result of years of keeping 'in tune' with our customers coupled with our own refinements and exhaustive research and development into cabling technology.
We have incorporated into the Van Damme range many new and innovative ideas never seen before. These are designed to cater for anything from eco-friendly to user friendly, this largely depending on whether it is an architectural specification or the rigours of touring.
What we believe we have created are truly elegant cabling solutions for a vast array of applications.
This is why Van Damme is employed so confidently on the stages, studios, home and screens across the world.
We feel our client list says it all.
MECHANICAL SPECIFICATION:
| | |
| --- | --- |
| Conductors | 7 x 0.10 mm bare silver plated oxygen-free copper |
| | 21 x 0.10 mm bare ultra-pure oxygen-free copper |
| Conductor size | 28 x 0.10 mm, 0.22 mm2, AWG 24/28 |
| Insulation | Cross-linked polyethylene |
| Screen type(s) | 80 x 0.10 mm close lap spiral bare oxygen-free copper |
| Jacket material | Flexible PVC/Neoprene composite |
| Overall diameter | 6.35 ± 0.15 mm |
| Bend radius | 10 x overall diameter |
ELECTRICAL SPECIFICATION:
| | | |
| --- | --- | --- |
| Resistance | Conductor | < 85 Ohm/km |
| | Insulation | > 5000 MOhm/km |
| Capacitance | Core to core | 46 pF/m |
| | Core to screen | 105 pF/m |
APPLICATIONS:
For mic and line level analogue balanced audio Idea.
WHAT THIS CABLE IS USED FOR
CONNECT YOUR:
• Pre-Amp
• CD player
• DAC
• DVD player
• Tuner
• Audio Component
• Streamer
TO YOUR:
• Amplifier
• Receiver

Neutrik XLR and RCA Connectors
Precision engineered plugs 
Cable Available in 0.5m, 1m , 1.5m , 2m , 3m or custom  lenghts on your request.
 Also Available:
• Van Damme Analogue Interconnects RCA-RCA Plugs
• Van Damme Blue & Black Series Speakers Cable 2x 2.50mm, 2x 4.0mm, 2x 6.0mm and Hi-Fi  Series LC-OFC
• Van Damme Subwoofer cable for REL & BK
• Van Damme Bi-Wire Link (Speaker Jumpers Cables)
Please Visit Our Shop.
Please have a look at our other items, Any questions please contact with us. Thanks for looking.