CHORD Company Shawline X (A Pair for two speakers) Audio Speaker Cable Terminated with Ohmic Plugs.
ShawlineX speaker cable available in optional and custom length. 
Chord Ohmic Spade Connectors also available please contact us before purchase.
ShawlineX speaker cable is based around Chord Rumour (now known as RumourX) – a favourite for 20+ years. The conductors are silver-plated, insulated with XLPE and arranged in a twisted pair configuration. To produce Chord ShawlineX, we've taken the existing conductor layout, added a specially chosen PVC internal jacket to reduce mechanical noise, before applying the same high density, dual-layer foil and braid shield that we use on Chord Epic.
Previous versions of Shawline/Rumour speaker cables used PTFE insulation (often referred to as Teflon™) and until the arrival of Taylon®, this was our "go to" material. Although expensive, PTFE offered the best performance.
Material technology is constantly developing and improving and alternatives to PTFE are now available. While the high cost of Taylon® prevents us from using this in all of our ranges, we found a suitable replacement among the family of insulation materials known as XLPE (Cross-linked Polyethylene). One particular version stood out and following listening tests, proved to be clearly (sonically) better than the PTFE in Shawline/Rumour speaker cables.
Rumour/RumourX has been part of our range for so long because of its performance. It's neutral (ie. not biased towards one particular sound) and capable of carrying high levels of detail and dynamic information. Because of this, it will carry music in an extremely coherent manner. In other words, your music sounds more like it should.
ShawlineX takes this as a starting point and refines it. The whole reason for using high frequency effective shielding is that by reducing interference, the cable is better able to carry the micro-dynamics and timing slurs that musicians use so much to define rhythm and expression. The Shawline also carries the very fine details that reveal more of the timbre of individual instruments. This allows you to look further into and get more involved in music, with the added benefit of enhancing the image and depth of the system it's being used in.
SOUND QUALITY:
I began with the speaker cables and Patti Page's No Moon At All from the stereo 1959 reissue (you see? they were even reissuing music way back then) of 1950's The West Side, fronting Pete Rugolo's orchestra.
The ShawlineX speaker cables seemed to lift the entire soundstage upwards and towards the ear by degrees, effectively upping the gain a tad in the process. You might infer, therefore, that the sound had been artificially compressed with concomitant bright upper mids and tinny treble following close on its heels. That didn't seem to be the issue here but I did frown a touch because there was, at least at this moment it seemed to be, a slight edge to the output.
The often confusing scramble on the left channel that saw the orchestra play both trumpet and trombone closely together can often have the ear mixing the two instruments up, on lower quality kit. The Shawlines X separated the instruments enough to allow the ear to differentiate between the two. Hence, the resolution of the track was improved. The enhanced resolution also allowed the ear to separate one later sequence that had Page singing merrily, with a subtle piano right under her voice and secondary percussion behind her while the whole lot sat on the lower frequencies of a double bass. Each one of these sonic features could easily be heard, such was the instrumental separation from the Chords.
Moving to lead singer with Porcupine Tree, Steven Wilson's solo LP The Raven That Refused to Sing And Other Stories. Playing this high energy title track, that slight clinical edge appeared again. This time on a rhythm guitar that plucked out the basic tune of the track over and over. I suddenly realised the simple solution (all solutions are simple when the light dawns). My pre-amp has 100 notches on his volume control. I lowered mine by just two notches and everything fell into place. Gone was any hint of the clinical but the detail and insight that I had previously experienced remained. If I upped the volume, the entire soundstage experienced a cooling with the odd instrument offering that clinical feeling. There was no actual brightness or harshness, though. The effect wasn't particularly bad but the music suddenly played under a general spotlight.
When handled correctly, the vocals were emotional and full of subtle textures, cymbal hits were fragile and cloud-like, bass had punch and strength while there was enough life and vitality to the soundstage to get those feet tapping.
NewChorAlloy™ Next-generation technology
The growing line-up of ChorAlloy-plated connectors/plugs is already being fitted to Chord Company cables.
The upgraded ChorAlloy™ plating is available on VEE3 and PTFE RCA/phono connectors, ChordOhmic speaker connectors (spade and 4mm banana), BNC connectors, most USB connectors and the connecting pins of DIN and XLR connectors.
C-series cables, Clearway USB cable, streaming cables and mini-jack connectors will remain the same.
ChorAlloy-fitted products can be identified by stickers or indicators on retail packs. Other distinguishing features are the anti-tarnish, steel-like appearance of the connectors and the enhanced performance!
Conductivity is typically measured using DC. Chord Company has always been interested in how its cables perform at higher frequencies: as you move up through the ranges, the bandwidth of the cables increase, along with many other important mechanical characteristics.
At higher frequencies, the clear performance advantage of silver becomes less clear. The presence of the Ag2S can give rise to intermodulation effects at high frequencies. These effects, especially as they are associated outside the normal audible sine wave bandwidth, haven't ever been considered by any audio connector manufacturers to date (that Chord Company is aware of).
Chord Company looked at different plating techniques over a prolonged period, to try to reduce this effect. Following very considerable listening results, ChorAlloy was born. This multi-metal plating system provides significant musical improvement over previous silver plating techniques and marks a major step forward in connector performance.
The technology offers much lower intermodulation than silver plating, is tarnish-free, RoHS compliant and solderable. But, most importantly, it is musically superior to previous silver-plated connectors.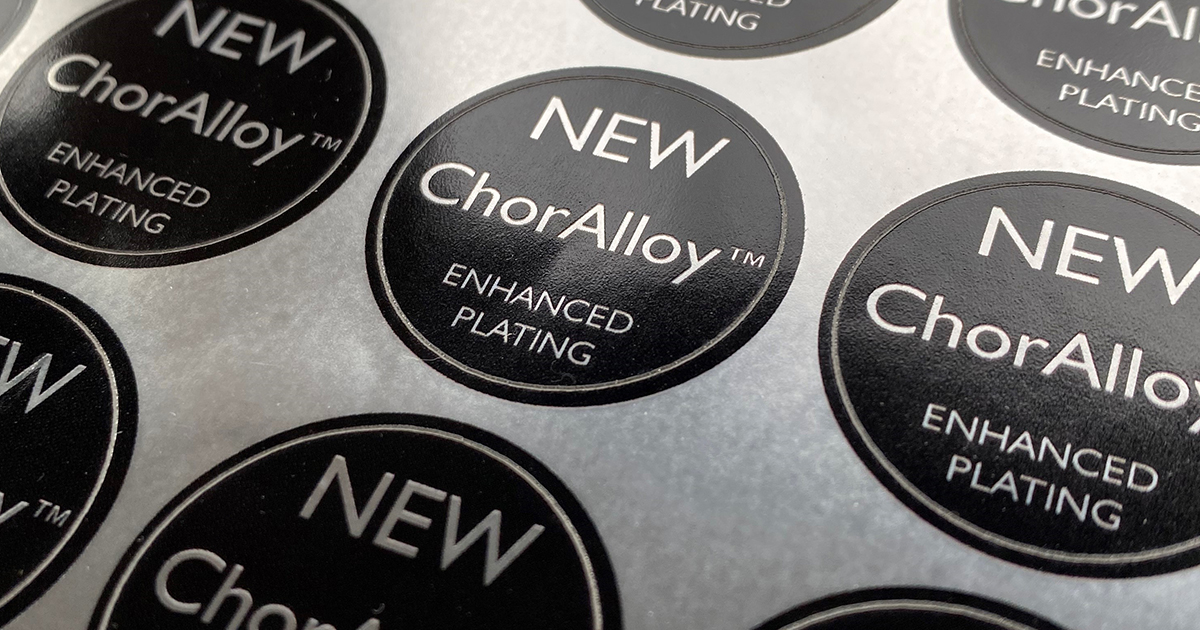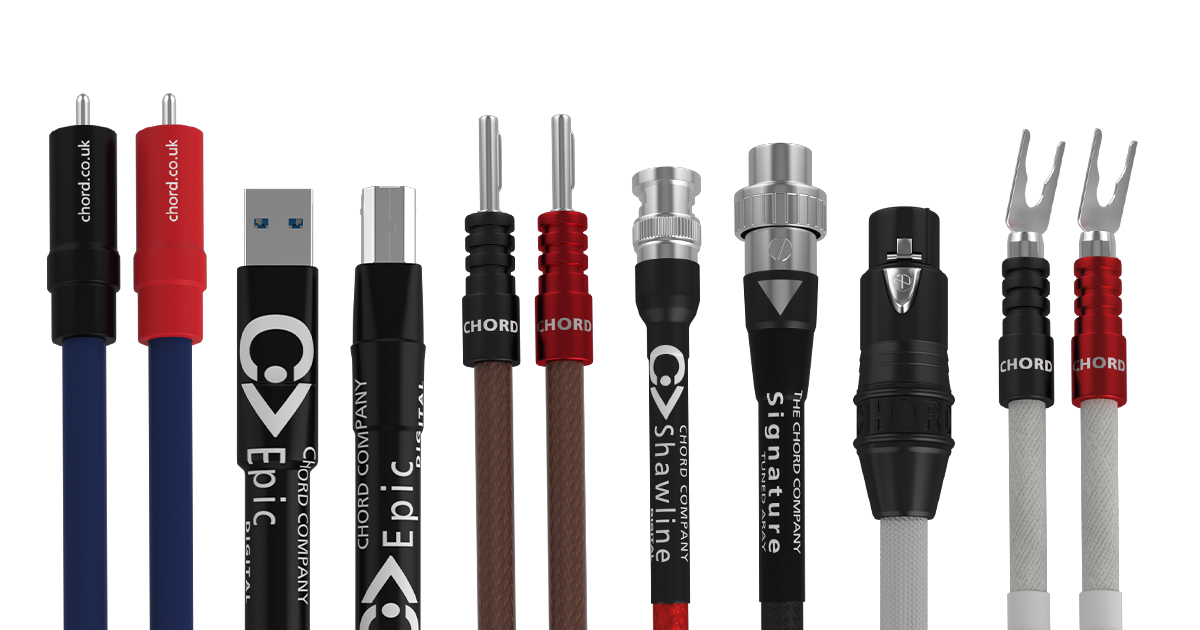 We are an authorised Chord Cables dealership, so you can be assured of new and genuine products, covered by a full manufacturers warranty.
NOTE: The cables are directional so prior to connecting, make sure that the arrow marked on trousers run from the amplifier to the speakers terminals.
Chord ShawlineX Bi-Wire Link (Speaker Jumpers Cables) also available.
Please Visit Our online Shop.
SPECIFICATIONS:
| | |
| --- | --- |
| Conductor | Silver-plated, high purity OFC |
| Insulation | XLPE |
| Configuration | Twisted pair |
| Shielding | High density foil and 93% coverage metal braid. Translucent PVC outer jacket |
| AWG | 16 |
| mm2 | 1.31 |
| Diameter | 9.1mm |
*100% High quality*
*fully tested*
*Warranty of quality*
*We send all item/s within 1-2 days*
Please have a look at our other items, Any questions please contact with us.Thanks for looking.