Chord Ohmic Silver Spade Plugs (A Pair 1xRed and 1x Black).
The Chord Ohmic Silver Spade Plugs have been designed to produce best possible electrical and sonic benefits that silver can achieve.
Plating the copper within this plug has allowed Chord to protect it from drastic drops in conductivity that occurs through oxidisation. Silver-plating will not only improve the electrical performance, but will provide a more audibly superior result when listening to music.
Chord Ohmic 4mm Silver Spade Plugs features
The plugs are fitted as standard to all new Chord Company speaker cable sets as well as being separately available as a retro-fit upgrade, enabling this revolutionary 4mm connector to improve existing Chord Company cables or any other cable brand for that matter!
For many years we have been using silver-plated copper conductors in our designs. Our silver-plated designs are paired with ChorAlloy™ plated connectors. Using silver in cables can be misunderstood, as many people still associate the use of silver with a bright, overbearing sound characteristic. In our experience, however, this brightness is actually caused by a poor choice of insulation material rather than the silver!
Although gold is generally perceived to be the best plating material for high-quality connectors, its only major advantage is its total resistance to corrosion (not normally a domestic issue!). In our experience, the customer also associates it with performance and quality due to gold's high commercial value. Matters are further complicated by the various other plating materials on offer in the hi-fi industry (e.g. rhodium, copper, brass and nickel) with each having wildly differing prices and claimed performance levels.
ChorAlloy™ Next-generation technology
The growing line-up of ChorAlloy-plated connectors/plugs is already being fitted to Chord Company cables.
The upgraded ChorAlloy™ plating is available on VEE3 and PTFE RCA/phono connectors, ChordOhmic speaker connectors (spade and 4mm banana), BNC connectors, most USB connectors and the connecting pins of DIN and XLR connectors.
C-series cables, Clearway USB cable, streaming cables and mini-jack connectors will remain the same.
ChorAlloy-fitted products can be identified by stickers or indicators on retail packs. Other distinguishing features are the anti-tarnish, steel-like appearance of the connectors and the enhanced performance!
Conductivity is typically measured using DC. Chord Company has always been interested in how its cables perform at higher frequencies: as you move up through the ranges, the bandwidth of the cables increase, along with many other important mechanical characteristics.
At higher frequencies, the clear performance advantage of silver becomes less clear. The presence of the Ag2S can give rise to intermodulation effects at high frequencies. These effects, especially as they are associated outside the normal audible sine wave bandwidth, haven't ever been considered by any audio connector manufacturers to date (that Chord Company is aware of).
Chord Company looked at different plating techniques over a prolonged period, to try to reduce this effect. Following very considerable listening results, ChorAlloy was born. This multi-metal plating system provides significant musical improvement over previous silver plating techniques and marks a major step forward in connector performance.
The technology offers much lower intermodulation than silver plating, is tarnish-free, RoHS compliant and solderable. But, most importantly, it is musically superior to previous silver-plated connectors.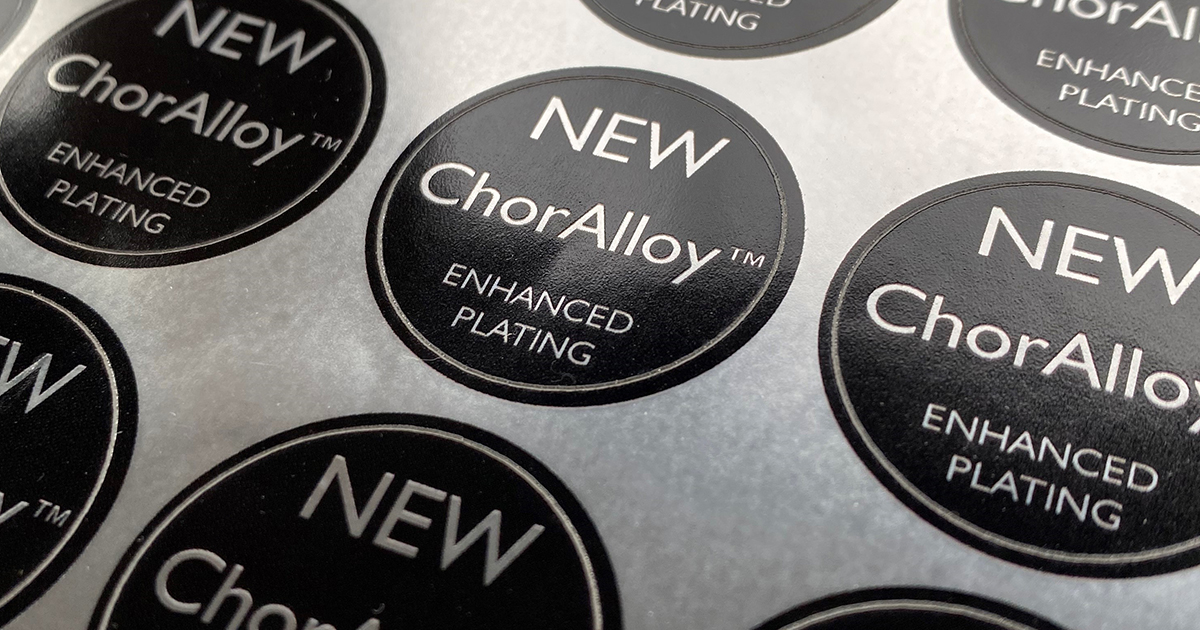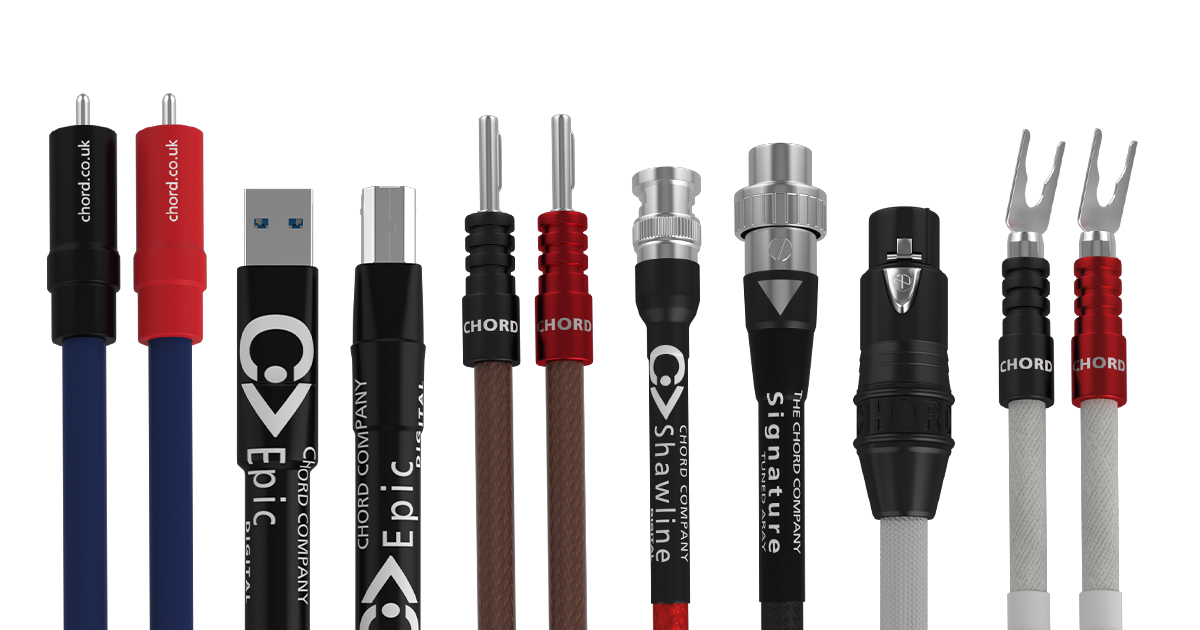 Please Note:
• Chord Company Trousers for speaker cables also available.
We are an authorised Chord Company Cables dealership, so you can be assured of new and genuine products, covered by a full manufacturers warranty.
We send all item/s within 1-2 days.
If you would like your speaker cables terminated with Chord Ohmic plugs please feel free to contact with us.
Please have a look at our other items, Any questions please contact with us.Thanks for looking.