Brand New in Factory Package 4x 28cm A Pair (Set for two Speakers) Chord Company EPIC XL SPEAKER JUMPER Cables terminated with New ChorAlloy Enhanced Plating Spade Ohmic and Banana Ohmic Plugs.
Also available Spade Ohmic Connectors at the both end.
Chord Company Epic XL bi-wire speaker links.
An instant upgrade over the basic wire or pressed metal versions, commonly found bridging the inputs on bi-wire speakers. Featuring the latest, hi-tech Chord Ohmic 4mm plugs/spades.
Startling improvements to sound quality.Easy to fit. Epic XL links will work with any speaker cable.The design is based closely on the Chord Epic XL speaker cable.
These Chord Epic XL speaker cable jumpers are a very effective alternative to the cheap jumper cables that are supplied with most speakers and give you a cheaper alternative to biwiring. These jumpers are a great upgrade over standard "jumper links" included with speakers and they can be used with speaker cable from Chord, QED, Atlas, Nordost, WireWorld and many more quality Cables.
These jumpers are terminated with spades at one end and bananas on the other end. They are sold as a set of four, for a pair of speakers (order 2 sets if your speakers are tri-wirable).
Most biwireable speakers (those with +/- terminals for both high frequency HF and low frequency LF drivers) include a cheap metal links that connects the HF and LF connections together, and allow you to us non biwire (standard twin pair) speaker cable.
The general standard jumper links are not very effective contacts due to their composition and surface area of the metal used. Therefore, if you are using a standard (non biwire) 2-2 cable and connecting this directly to High-Frequency (HF) or Low-Frequency (LF) drivers with lesser quality jumpers, you will loose out on getting the best from the other driver and therefore negating the benefit of using a good quality speaker cable.
You will find that by using these jumper links you will get a better low end bass extension and the high frequency components will sound crisper.

Epic XL bi-wire speaker links
A matching set of speaker links for our perennial favourite Epic/EpicXL speaker cable and a perfect finishing touch. Available in sets of 4 and fitted with the latest ChorAlloy™ plated connectors.
Epic speaker links are built using EpicXL cable which combines elements of our Epic and Signature Reference/XL speaker cables, providing a significant upgrade to the pressed metal links often supplied with speakers.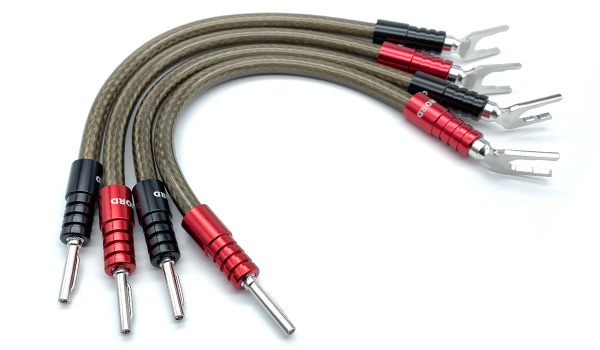 Specifications:
Individually shielded silver-plated conductors, XLPE insulation and high density foil with 95% coverage metal braid.
Fitted with ChorAlloy plated 4mm and/or spade connectors in all configurations.
Length: 28cm.
ChorAlloy™ Next-generation technology
The growing line-up of ChorAlloy-plated connectors/plugs is already being fitted to Chord Company cables.
The upgraded ChorAlloy™ plating is available on VEE3 and PTFE RCA/phono connectors, ChordOhmic speaker connectors (spade and 4mm banana), BNC connectors, most USB connectors and the connecting pins of DIN and XLR connectors.
C-series cables, Clearway USB cable, streaming cables and mini-jack connectors will remain the same.
ChorAlloy-fitted products can be identified by stickers or indicators on retail packs. Other distinguishing features are the anti-tarnish, steel-like appearance of the connectors and the enhanced performance!
Conductivity is typically measured using DC. Chord Company has always been interested in how its cables perform at higher frequencies: as you move up through the ranges, the bandwidth of the cables increase, along with many other important mechanical characteristics.
At higher frequencies, the clear performance advantage of silver becomes less clear. The presence of the Ag2S can give rise to intermodulation effects at high frequencies. These effects, especially as they are associated outside the normal audible sine wave bandwidth, haven't ever been considered by any audio connector manufacturers to date (that Chord Company is aware of).
Chord Company looked at different plating techniques over a prolonged period, to try to reduce this effect. Following very considerable listening results, ChorAlloy was born. This multi-metal plating system provides significant musical improvement over previous silver plating techniques and marks a major step forward in connector performance.
The technology offers much lower intermodulation than silver plating, is tarnish-free, RoHS compliant and solderable. But, most importantly, it is musically superior to previous silver-plated connectors.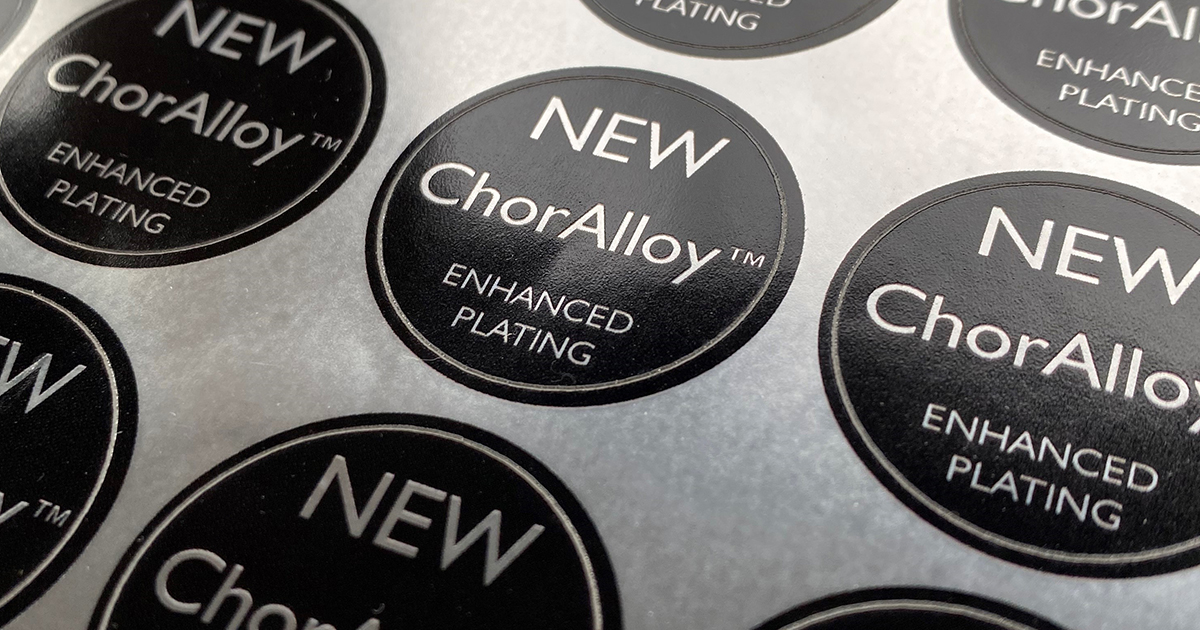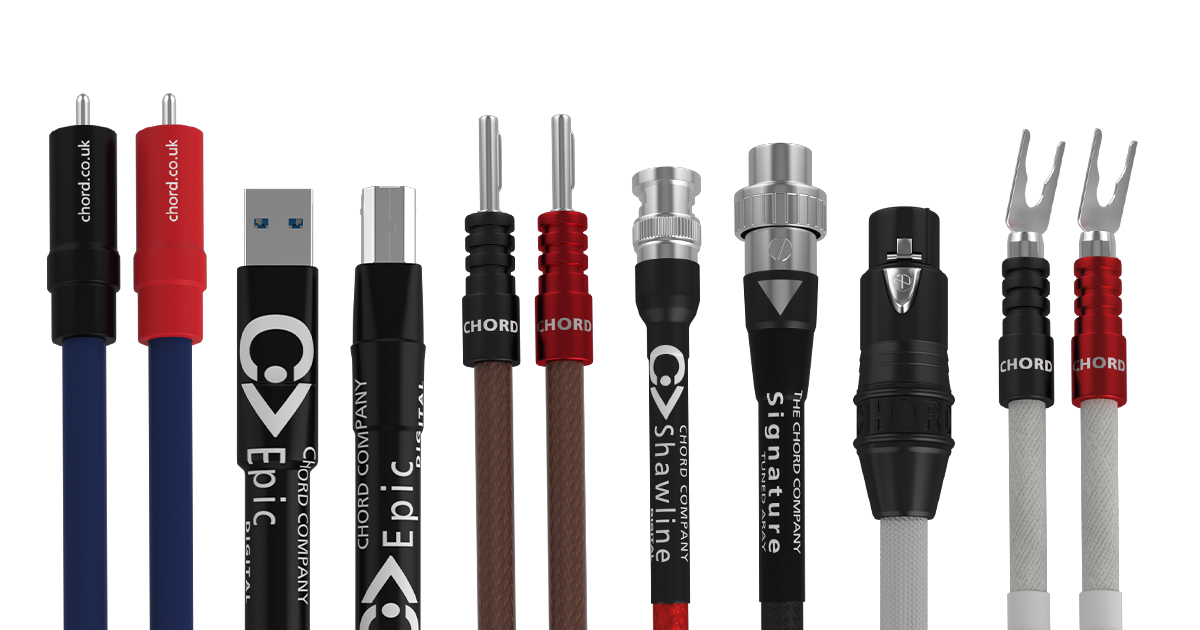 We are an authorised Chord Company dealership, so you can be assured of genuine products, covered by a full manufacturers warranty.
So what do I do with these jumper cables?
Well, almost all speakers come with standard grade copper jumpers (bare rails). For a quick and effective upgrade to your bi-wirable speakers simply remove the standard connectors bare rails and affix Chord Signature for instant sound improvement.
• *100% High quality*
• *fully tested*
• *guarantee of quality*
• *We send all item/s with 1-2 days*
Hi Dear Watchers.I wanted to add a few words from me.
Repeatedly tested my products and reaching for feedback from my clients and I'm certain that the results are better than with the original links and that bi-wiring there is unnecessary and expensive. All in all, my customers rate this as a very good value up-grade.
Please have a look at our other items.Thanks for looking.