New in box a Pair CHORD EPIC Analogue Interconnects XLR L/R-Channel (Stereo Pair)
Available in optional length.
Epic Analogue XLR
The Epic XLR design was adapted to use an extra conductor for optimum performance and like the Epic RCA cable, is capable of carrying a very high level of detail with musical coherence.
There are growing numbers of mid-priced components appearing with XLR connections and many of these players are using the latest hi-resolution chip-sets.
The level of detail these players reveal is astonishing compared to just a few years ago and the Epic Analogue cables will let your hear this. Its a good bet that as the cost of equipment rises XLR outputs will become more relevant.
Our advice: if you have RCA and XLR options available you should try both.  You may well find that the RCA outputs are the more musically involving choice. Pick a piece of music that's special to you and listen.  You'll find it easy to hear whether it's the XLR or the RCA connections that move you more.
Fitted with Chord Company ChorAlloy™ plated connector pins.
Epic is an ARAY cable and uses direct silver-plated XLR NEUTRIK plugs. Epic is built from heavy gauge silver-plated, multi-strand, oxygen-free copper conductors. Each conductor has an increased volume of FEP insulation and both are encased in a specially chosen PVC jacket to minimise mechanical noise.
ARAY conductor geometry results in a cable that will carry a lot more detail, dynamics and better portray the individual timbres of instruments. It carries this extra information with all the coherence it needs to make for a genuinely musical and involving sound.
There are a whole host of mid-priced (£600-£1000) CD players, streamers and DACs that produce exceptional amounts of detail. They sound more than fine connected with a Clearway or Shawline cable but swap to an Epic and listen to the increase in detail and coherence.  If you want the analytical experience it's there, but so is the musical involvement.
Available as standard in 0.5m and 1m lengths, with custom 1.5m, 2m and 3m lengths to order.
In a recent issue of Hi-Fi Choice, the Epic Analog XLR cable was reviewed. The author used the Epic XLR to connect their valve preamp to the monoblock amplifiers. Testing out the ability to play orchestral music, the reviewer found that the Epic brought clarity without any harshness, and "didn't cramp the abilities of [the] monoblocks." Moving on to jazz a la Herb Alpert and the Tijuana Brass, the Epic cables really show what they can do:
There is no excessive harshness or over brightness with the trumpet and it really does sound like it's being played live in my listening room. This is a real tribute to the silver plating on the conductors of the cable, confirming the Epic as a high-end interconnect that fully justifies its price tag.
The reviewer gives Chord's Epic Analog XLR 5 Stars out of 5 and awards the cable with the Hi-Fi Choice Recommended badge.
ChorAlloy™ Next-generation technology
The growing line-up of ChorAlloy-plated connectors/plugs is already being fitted to Chord Company cables.
The upgraded ChorAlloy™ plating is available on VEE3 and PTFE RCA/phono connectors, ChordOhmic speaker connectors (spade and 4mm banana), BNC connectors, most USB connectors and the connecting pins of DIN and XLR connectors.
C-series cables, Clearway USB cable, streaming cables and mini-jack connectors will remain the same.
ChorAlloy-fitted products can be identified by stickers or indicators on retail packs. Other distinguishing features are the anti-tarnish, steel-like appearance of the connectors and the enhanced performance!
Conductivity is typically measured using DC. Chord Company has always been interested in how its cables perform at higher frequencies: as you move up through the ranges, the bandwidth of the cables increase, along with many other important mechanical characteristics.
At higher frequencies, the clear performance advantage of silver becomes less clear. The presence of the Ag2S can give rise to intermodulation effects at high frequencies. These effects, especially as they are associated outside the normal audible sine wave bandwidth, haven't ever been considered by any audio connector manufacturers to date (that Chord Company is aware of).
Chord Company looked at different plating techniques over a prolonged period, to try to reduce this effect. Following very considerable listening results, ChorAlloy was born. This multi-metal plating system provides significant musical improvement over previous silver plating techniques and marks a major step forward in connector performance.
The technology offers much lower intermodulation than silver plating, is tarnish-free, RoHS compliant and solderable. But, most importantly, it is musically superior to previous silver-plated connectors.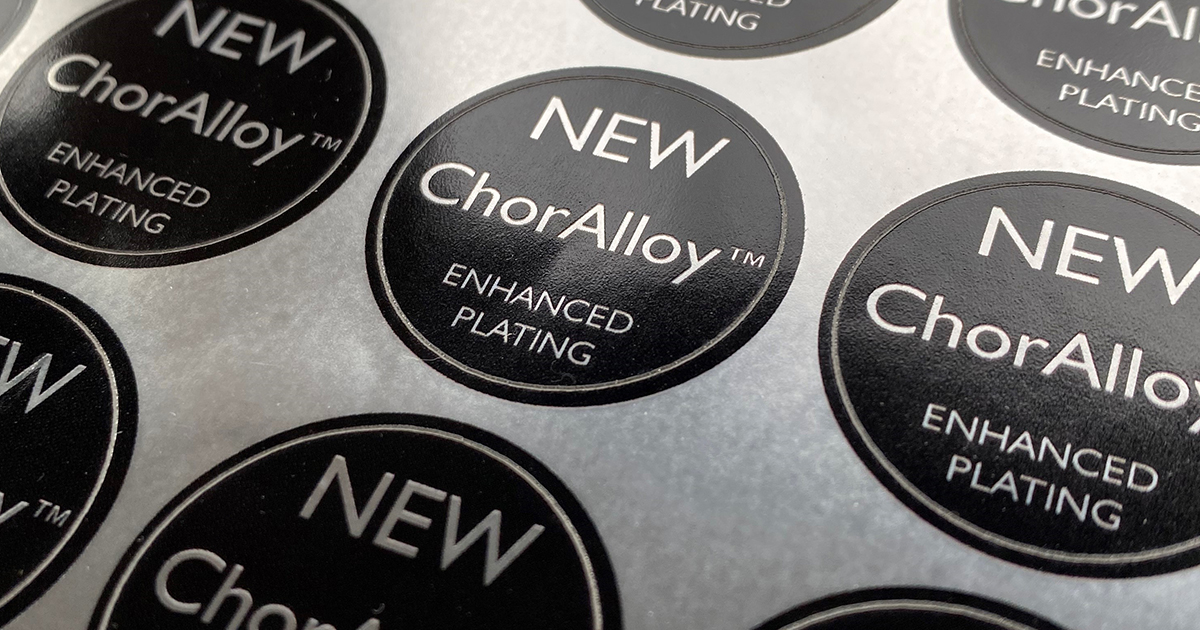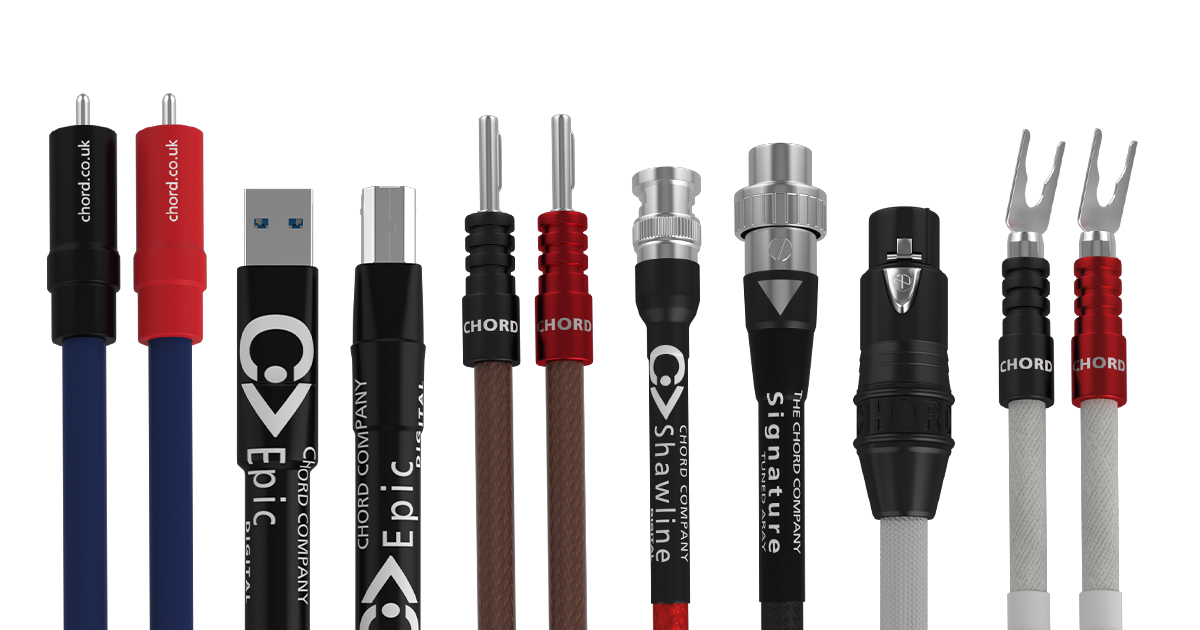 *****AVAILABLE IN RCA CONNECTORS*****
Specification :
• New Tuned ARAY conductor geometry – carries a musical signal with a high degree of coherence and detail
• Tri-conductor configuration, silver-plated conductors with PTFE insulation
• Internal PVC jacket reduces mechanical noise and correctly spaces high frequency effective dual layer combination shield
• Fitted with silver-plated Neutrik XLR plugs
• Tuned ARAY conductor geometry
• Built by hand in the UK at The Chord Company
• 10 Year Warranty
About The Chord Company

Chord Company has been designing, building (and refining) award-winning audio and video cables in England since 1985. Cables are not and never have been just an accessory. They are a vital part of any system and choosing the right cable is more important today than it has ever been. The correct interconnect, power or speaker cable can transform the experience and enhance the pleasure of your favorite music or movies.
WHAT THIS CABLE IS USED FOR?
CONNECT YOUR:

• CD player
• DAC
• Tuner
• Audio Component
• Streamer
TO YOUR:
• Amplifier
• Receiver
CHORD 10 Year Guarantee
*Available in 3m, 2m, 1.5m, 1m and 0.5m lenghts or custom lengths
*We send all item/s within 1-2 days*
Please have a look at our other items, Any questions please contact with us. Thanks for looking.