CHORD Company Clearway X Audio Speaker Cables Terminated with Ohmic Plugs.
ClearwayX speaker cable available in optional and custom length.
Chord Ohmic Spade Connectors also available please contact us before purchase.
The pictures show single length but this is a pair (2 lengths) of Chord Clearway X Speaker cable terminated with 8x Chord Ohmic Banana Plugs and 4x Trousers with the factory termination Chord Hex Gun tooling.
If you have any questions please feel free to contact with us.
NOTE: The cables are directional so prior to connecting, make sure that the marked arrows on Trousers run from the amplifier to the speakers terminals.
Available in single length and off the reel per metre.
ClearwayX helps the system better stitch the instruments together; it's more rhythmic, more dynamic, more musical.
Delivering performance at a good price. Chord Company Clearway (now ClearwayX) speaker cable has won WHAT HIFI? Best Speaker Cable award 2015, 2016 and 2017.  It uses a clever combination of materials to produce a speaker cable with a performance level that usually costs a lot more!
The ClearwayX uses 14 AWG multi-strand oxygen free copper conductors – big enough to bring control and definition to both book shelf and floor standing loud speakers.
The performance has recently been significantly improved by changing the insulation from FEP to XLPE. Hence the new name. Choice of insulation has a profound effect on a speaker cable and contributes to its neutrality. The wrong choice of insulation can produce unwanted tonal colouration.
The conductors are arranged in a twisted pair configuration before a soft PVC internal jacket is applied, this helps to minimise mechanical noise and also spaces the twin contra-wound foil shields in relation to the conductors.
Shielding a speaker cable brings subtle nuances that make music come alive. ClearwayX can transform the performance of your system particularly when it comes to coherence and timing.  It will let you further into your favourite music.
ChorAlloy™ Next-generation technology
The growing line-up of ChorAlloy-plated connectors/plugs is already being fitted to Chord Company cables.
The upgraded ChorAlloy™ plating is available on VEE3 and PTFE RCA/phono connectors, ChordOhmic speaker connectors (spade and 4mm banana), BNC connectors, most USB connectors and the connecting pins of DIN and XLR connectors.
C-series cables, Clearway USB cable, streaming cables and mini-jack connectors will remain the same.
ChorAlloy-fitted products can be identified by stickers or indicators on retail packs. Other distinguishing features are the anti-tarnish, steel-like appearance of the connectors and the enhanced performance!
Conductivity is typically measured using DC. Chord Company has always been interested in how its cables perform at higher frequencies: as you move up through the ranges, the bandwidth of the cables increase, along with many other important mechanical characteristics.
At higher frequencies, the clear performance advantage of silver becomes less clear. The presence of the Ag2S can give rise to intermodulation effects at high frequencies. These effects, especially as they are associated outside the normal audible sine wave bandwidth, haven't ever been considered by any audio connector manufacturers to date (that Chord Company is aware of).
Chord Company looked at different plating techniques over a prolonged period, to try to reduce this effect. Following very considerable listening results, ChorAlloy was born. This multi-metal plating system provides significant musical improvement over previous silver plating techniques and marks a major step forward in connector performance.
The technology offers much lower intermodulation than silver plating, is tarnish-free, RoHS compliant and solderable. But, most importantly, it is musically superior to previous silver-plated connectors.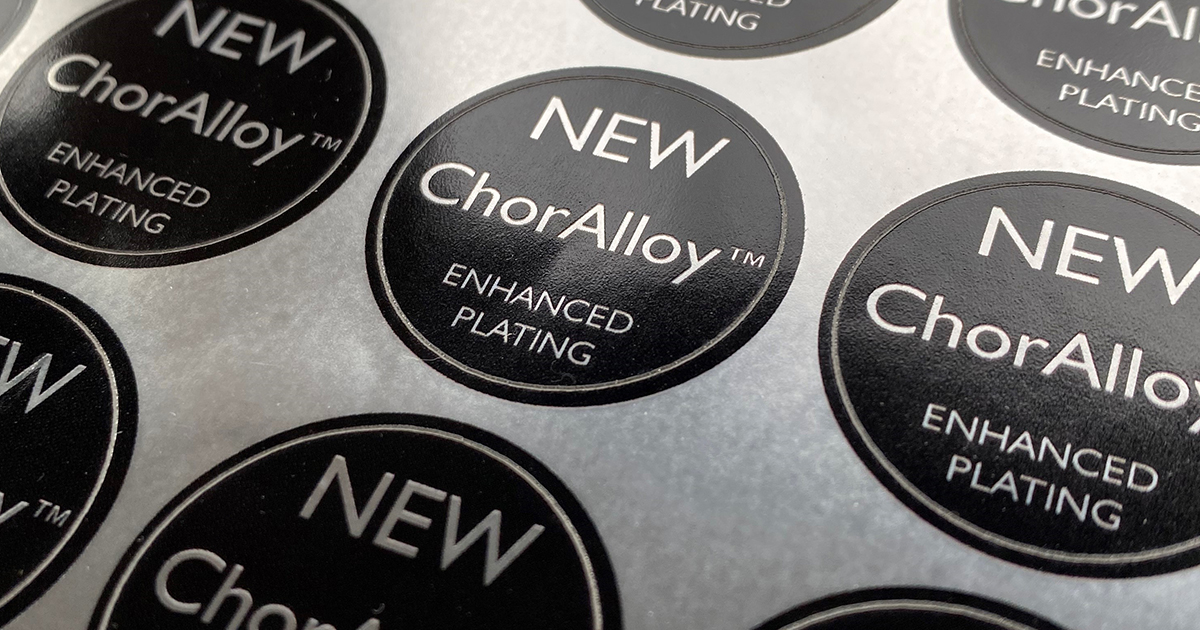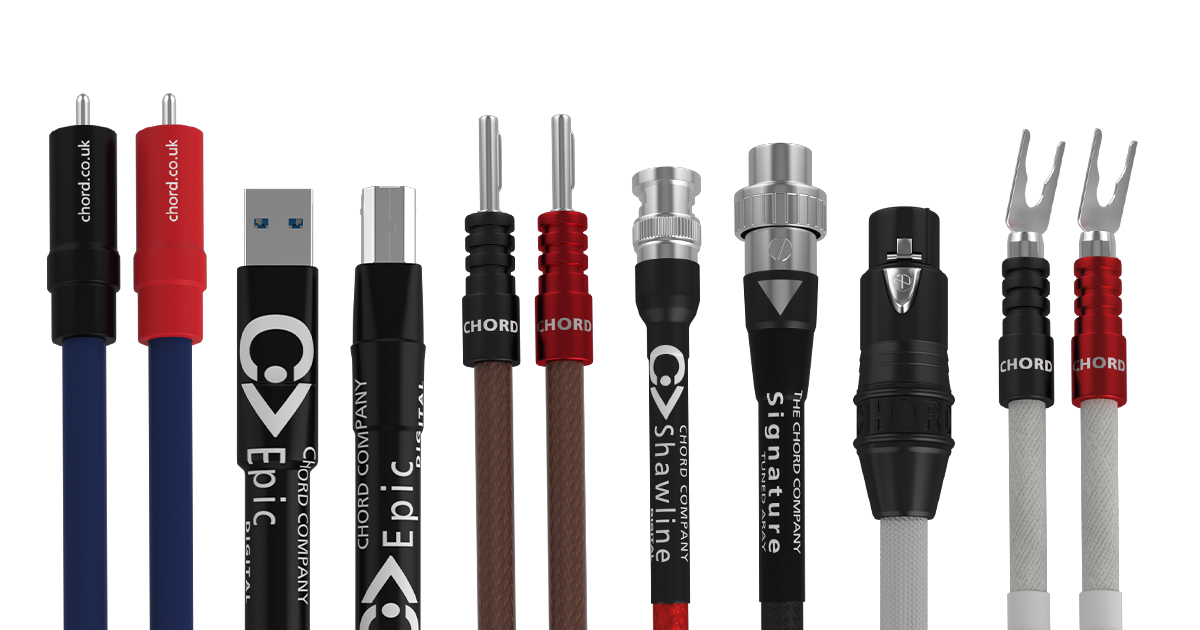 We are an authorised Chord Cables dealership, so you can be assured of new and genuine products, covered by a full manufacturers warranty.
Chord Clearway X Bi-Wire Link (Speaker Jumpers Cables) also available.
Please Visit Our online Shop.
*100% High quality*
*fully tested* 
*guarantee of quality*
*We send all item/s within 1-2 days*
Technical Specifications
| | |
| --- | --- |
| Conductor | High purity OFC |
| Insulation | XLPE |
| Configuration | Twisted pair |
| Shielding | Dual high density foil. Translucent PVC outer jacket |
| AWG | 14 |
| mm2 | 2.08 |
| Diameter | 10.5mm |
If you would like a different combination Ohmic spade connectors to Ohmic plugs, or different cable lengths please look for our other listings or feel free to contact with us .
Please have a look at our other items, Any questions please contact with us.Thanks for looking.