New in factory box CHORD Clearway 1 RCA to 1 RCA Subwoofer Cable.
Available in optional lengths.
Clearway Analogue subwoofer cable.
We've taken the design from the award winning C-line and upgraded all the materials to produce an outstanding value for money handmade high-performance analogue interconnect.
The Clearway interconnect uses the same ARAY conductor geometry that we first used on the Chord C-line, and we've upgraded all the materials, The ARAY geometry conductors are heavier gauge oxygen free copper, insulation has been upgraded to FEP and the shielding is a dual-layer counter-wound heavy gauge foil design.
One instantly noticeable area where ARAY and Tuned ARAY cables really shine is across the bass frequencies. The control and definition they bring is instantly noticeable. Better dynamics, improved timbre and much better coherence make ARAY and Tuned ARAY cables particularly good choices for use with subwoofers – particularly if you are using a subwoofer for music as well as home theatre.
Given its cost and its performance over longer cables lengths we think that the Clearway subwoofer cable is about the perfect compromise between cost and performance.
The Clearway Subwoofer cable is available fitted with Chord VEE 3 silver-plated RCA plugs and Neutrik silver-plated XLR connectors. Standard lengths are 3m and 5m, with custom lengths available to order.
Standard lengths are 3m, 5m and 7m because the Clearway is built in-house, custom lengths are available.
ChorAlloy™ Next-generation technology
The growing line-up of ChorAlloy-plated connectors/plugs is already being fitted to Chord Company cables.
The upgraded ChorAlloy™ plating is available on VEE3 and PTFE RCA/phono connectors, ChordOhmic speaker connectors (spade and 4mm banana), BNC connectors, most USB connectors and the connecting pins of DIN and XLR connectors.
C-series cables, Clearway USB cable, streaming cables and mini-jack connectors will remain the same.
ChorAlloy-fitted products can be identified by stickers or indicators on retail packs. Other distinguishing features are the anti-tarnish, steel-like appearance of the connectors and the enhanced performance!
Conductivity is typically measured using DC. Chord Company has always been interested in how its cables perform at higher frequencies: as you move up through the ranges, the bandwidth of the cables increase, along with many other important mechanical characteristics.
At higher frequencies, the clear performance advantage of silver becomes less clear. The presence of the Ag2S can give rise to intermodulation effects at high frequencies. These effects, especially as they are associated outside the normal audible sine wave bandwidth, haven't ever been considered by any audio connector manufacturers to date (that Chord Company is aware of).
Chord Company looked at different plating techniques over a prolonged period, to try to reduce this effect. Following very considerable listening results, ChorAlloy was born. This multi-metal plating system provides significant musical improvement over previous silver plating techniques and marks a major step forward in connector performance.
The technology offers much lower intermodulation than silver plating, is tarnish-free, RoHS compliant and solderable. But, most importantly, it is musically superior to previous silver-plated connectors.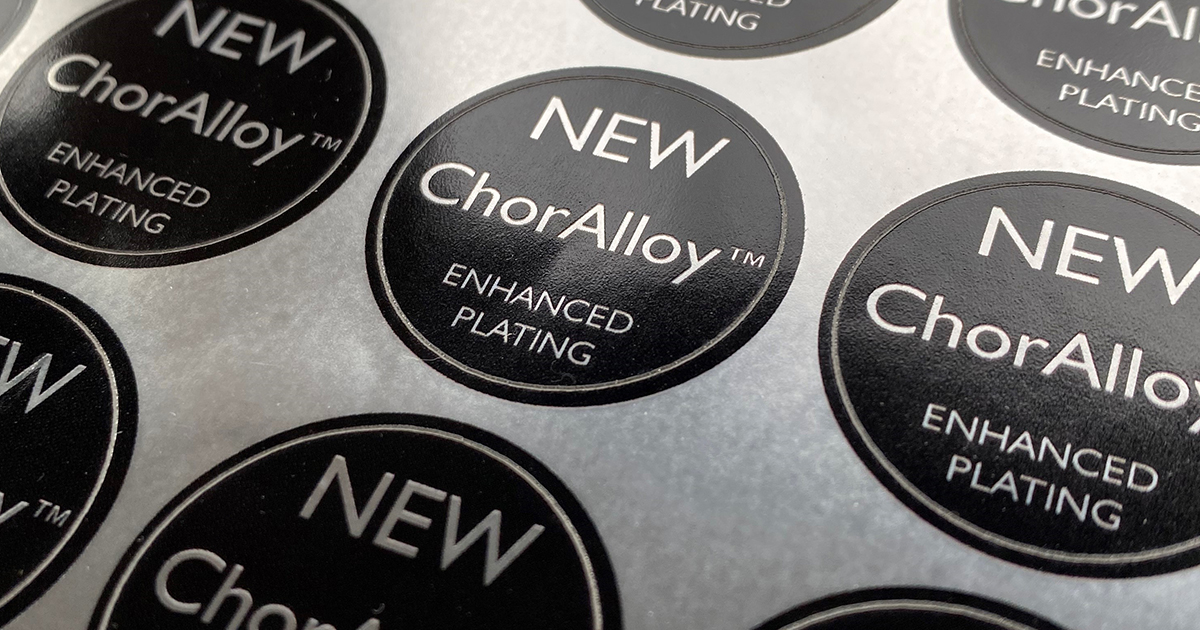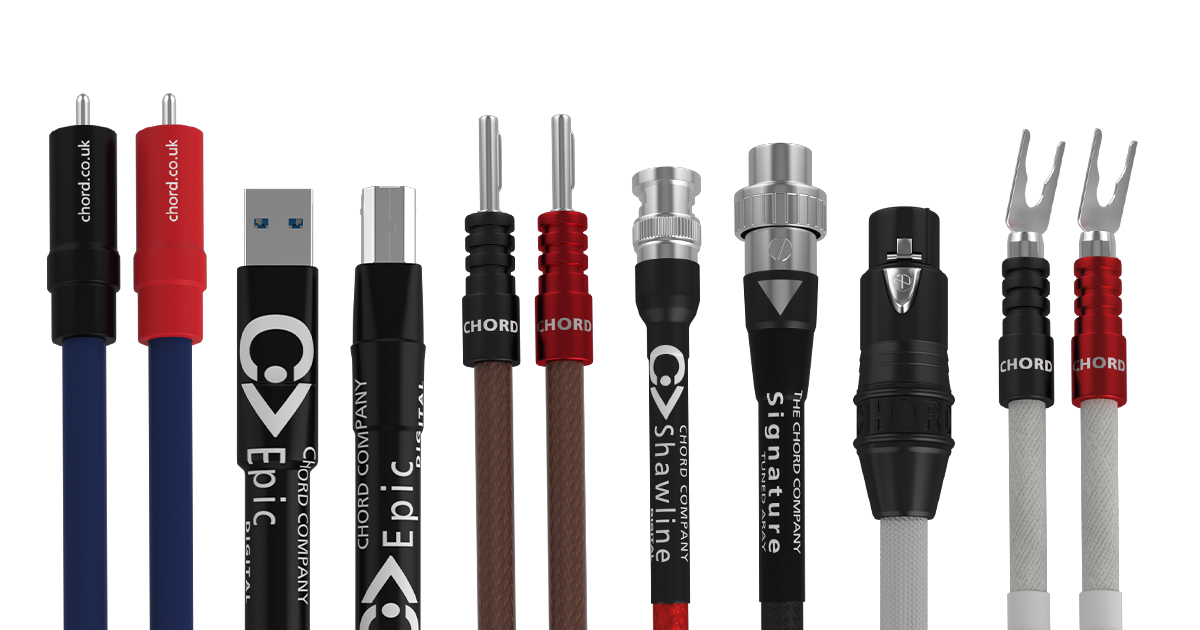 To connect your cable:
Ensure all equipment is switched off before fitting or removing your cables.
Connect the cable ensuring the arrow on the cable points away from the source component.
When fitting or removing cables, hold the plug and apply a gentle twisting motion.
Never pull the cable directly.
Avoid touching the contact areas on the plug.
Ensure you route the cable away from speaker and power cables.
Specification:
High quality oxygen free copper, insulated with FEP and mechanically damped with a specially selected PVC
New Tuned ARAY conductor geometry – carries a musical signal with a high degree of coherence and detail
Fitted with Chord VEE 3 direct silver-plated RCA plugs
Built by hand at The Chord Company
10 Year Warranty
About The Chord Company

Chord Company has been designing, building (and refining) award-winning audio and video cables in England since 1985. Cables are not and never have been just an accessory. They are a vital part of any system and choosing the right cable is more important today than it has ever been. The correct interconnect, power or speaker cable can transform the experience and enhance the pleasure of your favorite music or movies.
WHAT THIS CABLE IS USED FOR:
CONNECT YOUR:
• AMPLIFIER
TO YOUR:
• SUBWOOFER
CHORD Company 10 Year Warranty
*Available in 3m, 5m, and 7m lenghts* or custom lengths
*We send all item/s within 1-2 days*
Please have a look at our other items, Any questions please feel free to contact with us. Thanks for looking.