CHORD Company Rumour X (A Pair for two speakers) Audio Speaker Cable Terminated Chord Ohmic Plugs.
Rumour X speaker cable available in optional and custom length.
Chord Ohmic Spade Connectors also available please contact us before purchase.
Award Received in October, 2022
Big thanks to the team at Chord HQ (past and present) and everyone at What Hi-Fi?
We are over the moon with this win for Chord RumourX at the 2022 What Hi-Fi? Awards bash.
This Chord Co classic beat-off some very stiff and worthy competition in our particular category to make Product of the Year.
Chord Rumour was our very first speaker cable and has been part of the Chord Company range in some form or other ever since. Always evolving as we introduce improvements in both materials and technology.
Now featuring our latest XLPE insulation and available terminated with the latest ChorAlloy™ plated connectors.
RumourX speaker cable
What Hi-Fi? Awards 2022 Accessories Product Of The Year. The prime all-rounder speaker cable choice for any high-spec sound/vision system. High performance technology with discreet proportions. Tried, tested and recommended by audio manufacturers, custom installers and end-users.
Chord Rumour was our second attempt at producing a speaker cable. The first being a copper and polyethylene flat design in single and bi-wire configuration called Myth/Legend. We were also investigating speaker cables that used silver-plated conductors in combination with PTFE insulation. We had been experimenting with twisted pair conductor configurations, as at the time, heavy gauge parallel conductors were the standard for speaker cables.  By twisting the conductors together, we could hear the noise floor of the system improve. We reached an ideal twist ratio and designed the cable around this.
When we launched Chord Rumour in 1996,  it was one of the smallest speaker cables available (16 AWG). Retailers would take it into their demo rooms looking dubious and come out looking surprised and delighted.  It sounded a lot bigger than it looked, it carried detail and dynamics really well and it was more coherent than just about any other cable around.  As people got over the size and listened, rather than looked, it became a very popular cable. Apart from cosmetic changes it remained unchanged for many years.
The size, the colour and the performance mean it's still a popular cable. Our Chord ShawlineX shielded speaker cable shares the same conductors.
---
Previous versions of Rumour speaker cables used PTFE insulation (often referred to as Teflon™) and until the arrival of Taylon®, this was our "go to" material. Although expensive, PTFE offered the best performance.
Material technology is constantly developing and improving and alternatives to PTFE are now available. While the high cost of Taylon® prevents us from using this in all of our ranges, we were able to find a suitable family of insulation materials known as XLPE (Cross-linked Polyethylene). One version of this material looked particularly interesting and following listening tests, proved to be clearly better than the PTFE in Rumour speaker cable – now known as RumourX.
NewChorAlloy™ Next-generation technology
The growing line-up of ChorAlloy-plated connectors/plugs is already being fitted to Chord Company cables.
The upgraded ChorAlloy™ plating is available on VEE3 and PTFE RCA/phono connectors, ChordOhmic speaker connectors (spade and 4mm banana), BNC connectors, most USB connectors and the connecting pins of DIN and XLR connectors.
C-series cables, Clearway USB cable, streaming cables and mini-jack connectors will remain the same.
ChorAlloy-fitted products can be identified by stickers or indicators on retail packs. Other distinguishing features are the anti-tarnish, steel-like appearance of the connectors and the enhanced performance!
Conductivity is typically measured using DC. Chord Company has always been interested in how its cables perform at higher frequencies: as you move up through the ranges, the bandwidth of the cables increase, along with many other important mechanical characteristics.
At higher frequencies, the clear performance advantage of silver becomes less clear. The presence of the Ag2S can give rise to intermodulation effects at high frequencies. These effects, especially as they are associated outside the normal audible sine wave bandwidth, haven't ever been considered by any audio connector manufacturers to date (that Chord Company is aware of).
Chord Company looked at different plating techniques over a prolonged period, to try to reduce this effect. Following very considerable listening results, ChorAlloy was born. This multi-metal plating system provides significant musical improvement over previous silver plating techniques and marks a major step forward in connector performance.
The technology offers much lower intermodulation than silver plating, is tarnish-free, RoHS compliant and solderable. But, most importantly, it is musically superior to previous silver-plated connectors.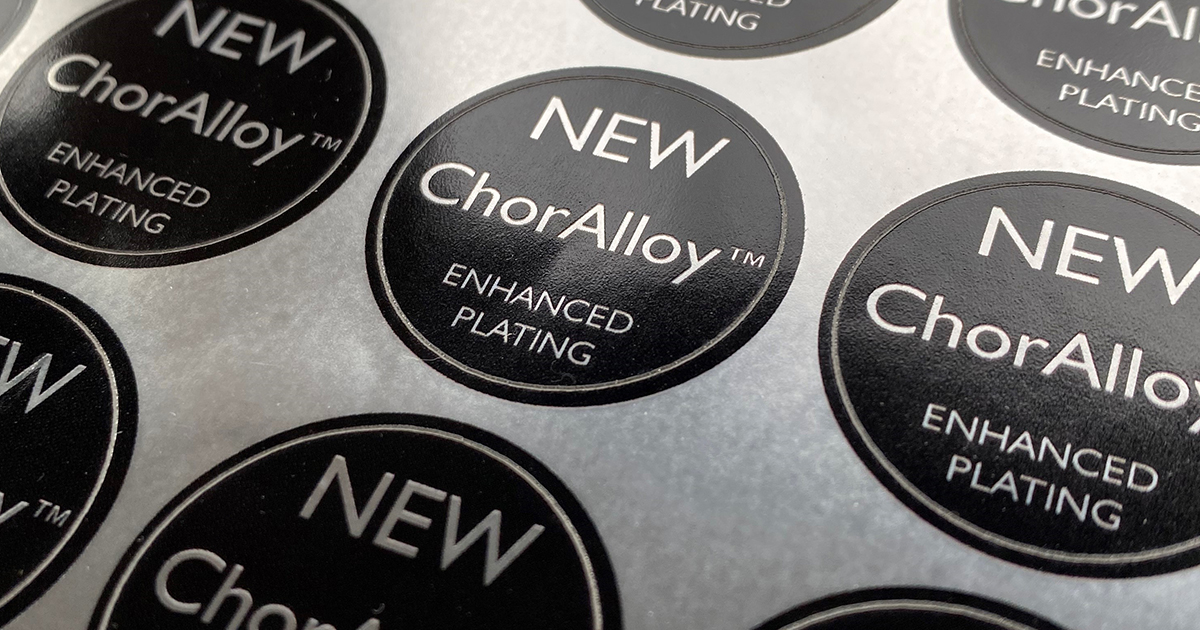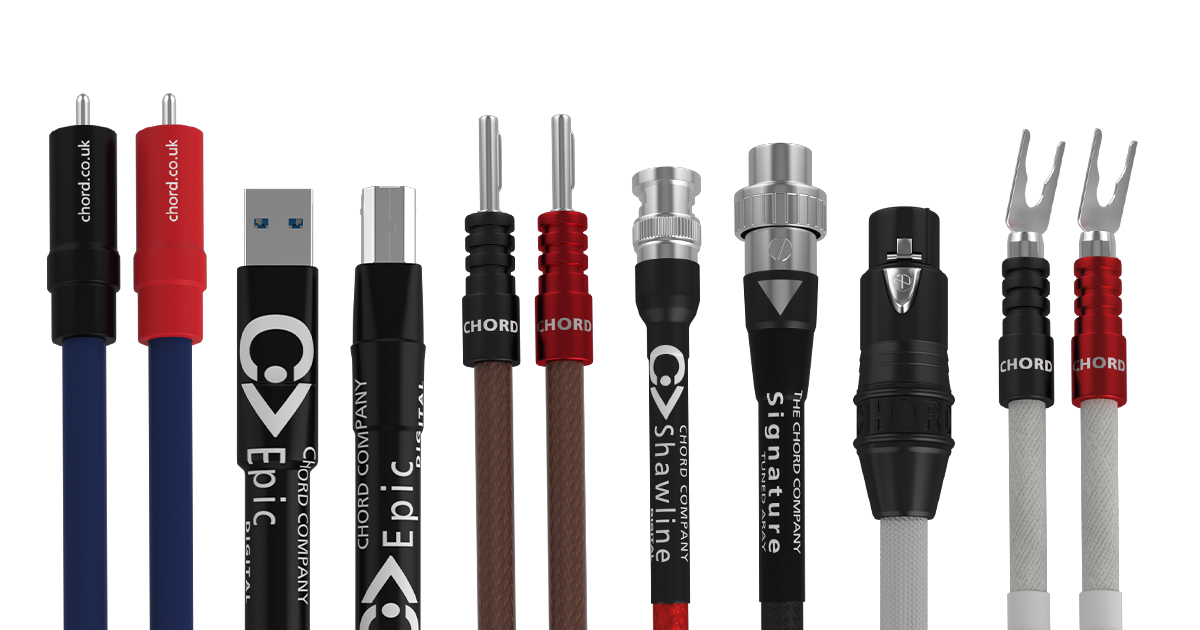 We are an authorised Chord Cables dealership, so you can be assured of new and genuine products, covered by a full manufacturers warranty.
Chord Rumour X Bi-Wire Link (Speaker Jumper Cable) also available.
Please have a look at our other items.
Technical Specifications
| | |
| --- | --- |
| Conductor | Silver-plated OFC |
| Insulation | XLPE |
| Configuration | Twisted pair |
| Shielding | None. PVC outer jacket |
| AWG | 16 |
| mm2 | 1.31 |
| Diameter | 6mm |
*100% High quality*
*fully tested*
*guarantee of quality*
*We send all item/s within 1-2 days*
Please have a look at our other items, Any questions please contact with us.Thanks for looking.